Professor Lord Winston Visits Ashmole Academy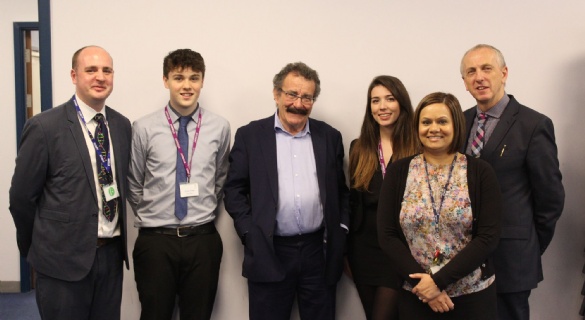 Lord Robert Winston is Professor of Science and Society and Emeritus Professor of Fertility Studies at Imperial College London, and was Director of NHS Research and Development for Hammersmith Hospital, one of the UK's leading medical research centres. He was the Chairman of the House of Lords Select Committee on Science and Technology and is a board member of the Parliamentary Office of Science and Technology. He also presents numerous BBC science programmes including most recently, 'The Human Mind'.
On Friday 15th April 2016 he visited Ashmole Academy and attended a presentation given by students form Years 7, 8, 9 & 10 who are taking part in a national experiment call 'Rocket Science', he then went on to deliver a fascinating lecture to 6th Form Science and G&T students.
It was also pleasing to see some 6th former attendees from Copthall School who, along with Ashmole students, asked some engaging and interesting questions.